Discussion Starter
·
#1
·
The 1982 Eldorado's rear brake install on my 77 went well. All the parts were removed from a junker that was free for just removing it from the yard it was in. The mounting plates needed re-drilled to fit the flange on the axle housing and a little metal removed to clear the rotor. The drivers side shock had to be moved in front of the axle to clear the caliper. That procedure is
here
. Originally I was just going to rebuild the caliper as they are real easy to work on, but one of the actuators was broken. The rebuilt calipers with pads and hardware were reasonably priced it is the core charge that is outrageous. The brake hose is the same one used on the front and the hose bracket is from the front of a 64 Chevelle. The stock hard lines were bent to go into the bracket instead of the stock wheel cylinder.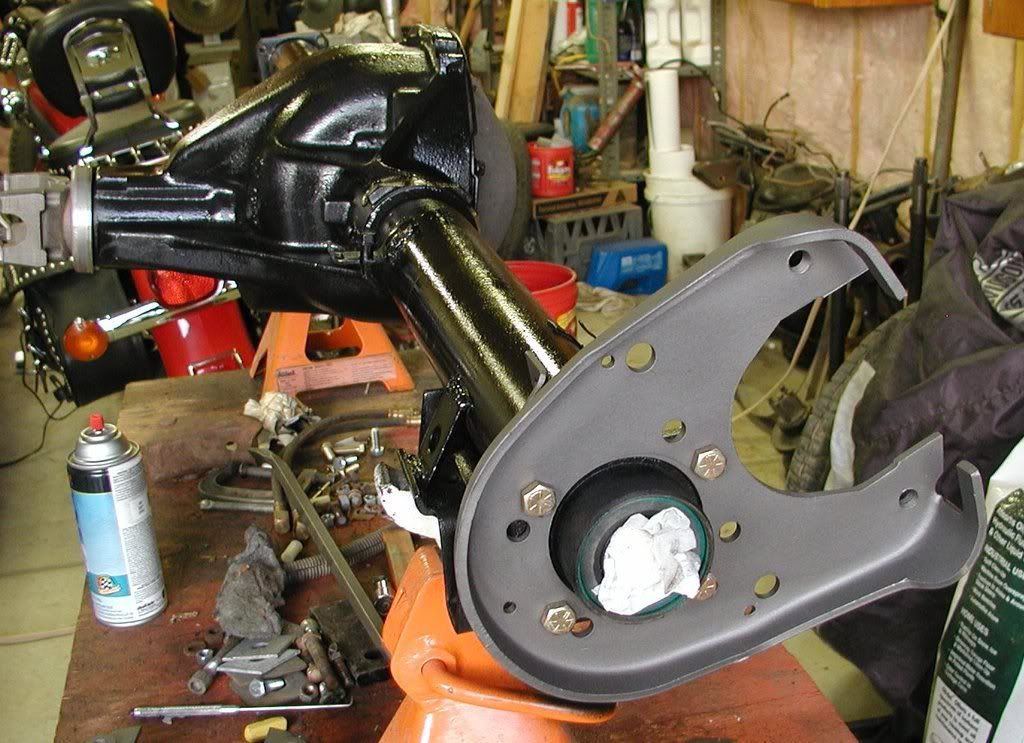 White line shows the area that was removed to clear the rotor. On a 12 bolt and 8.2" 10 bolt it is not needed. The axle flange to housing distance is a little greater.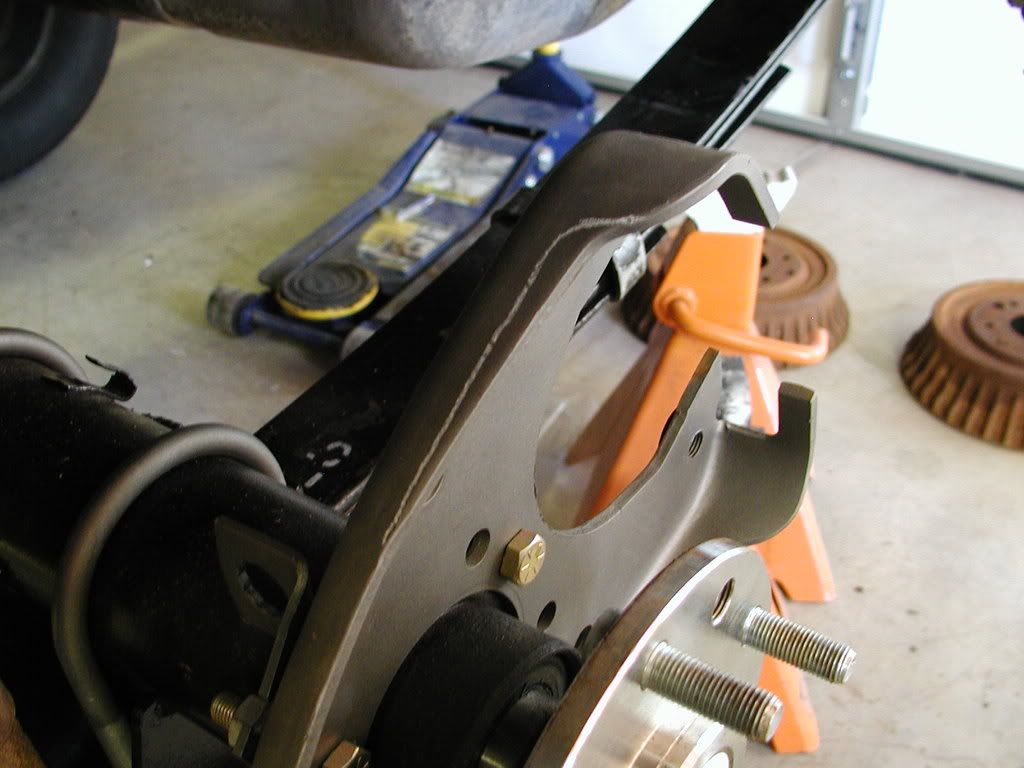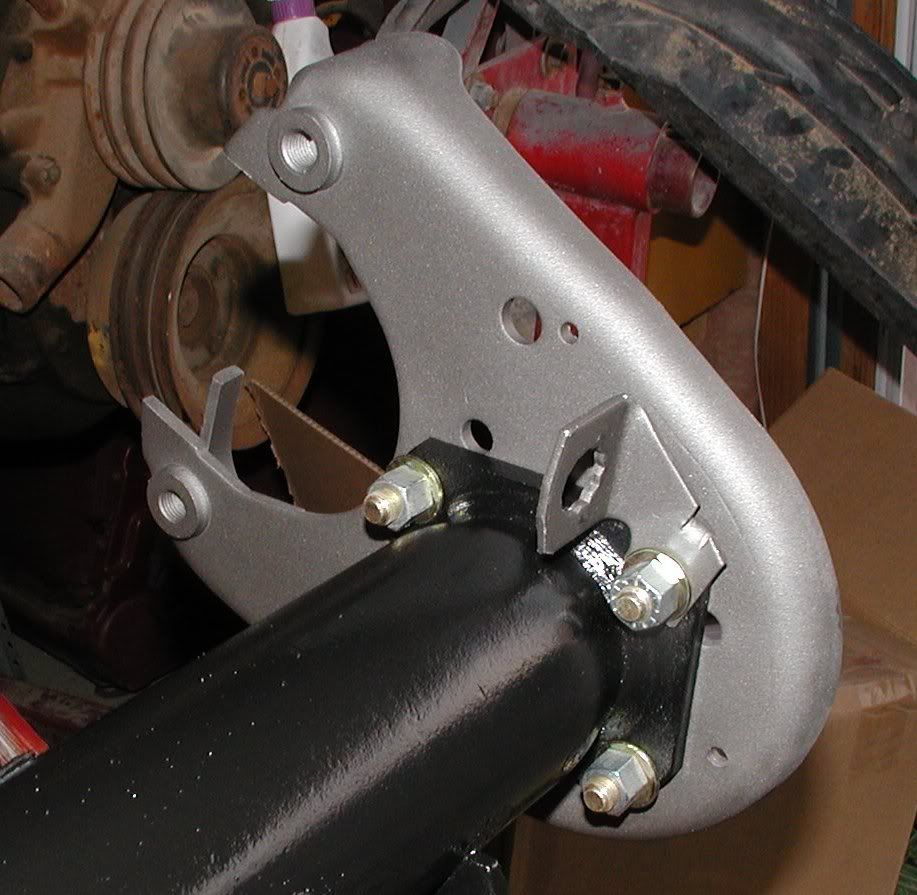 Notice that the bracket has 2 tabs to guide the caliper while sliding. Most aftermarket kits use a flat plate.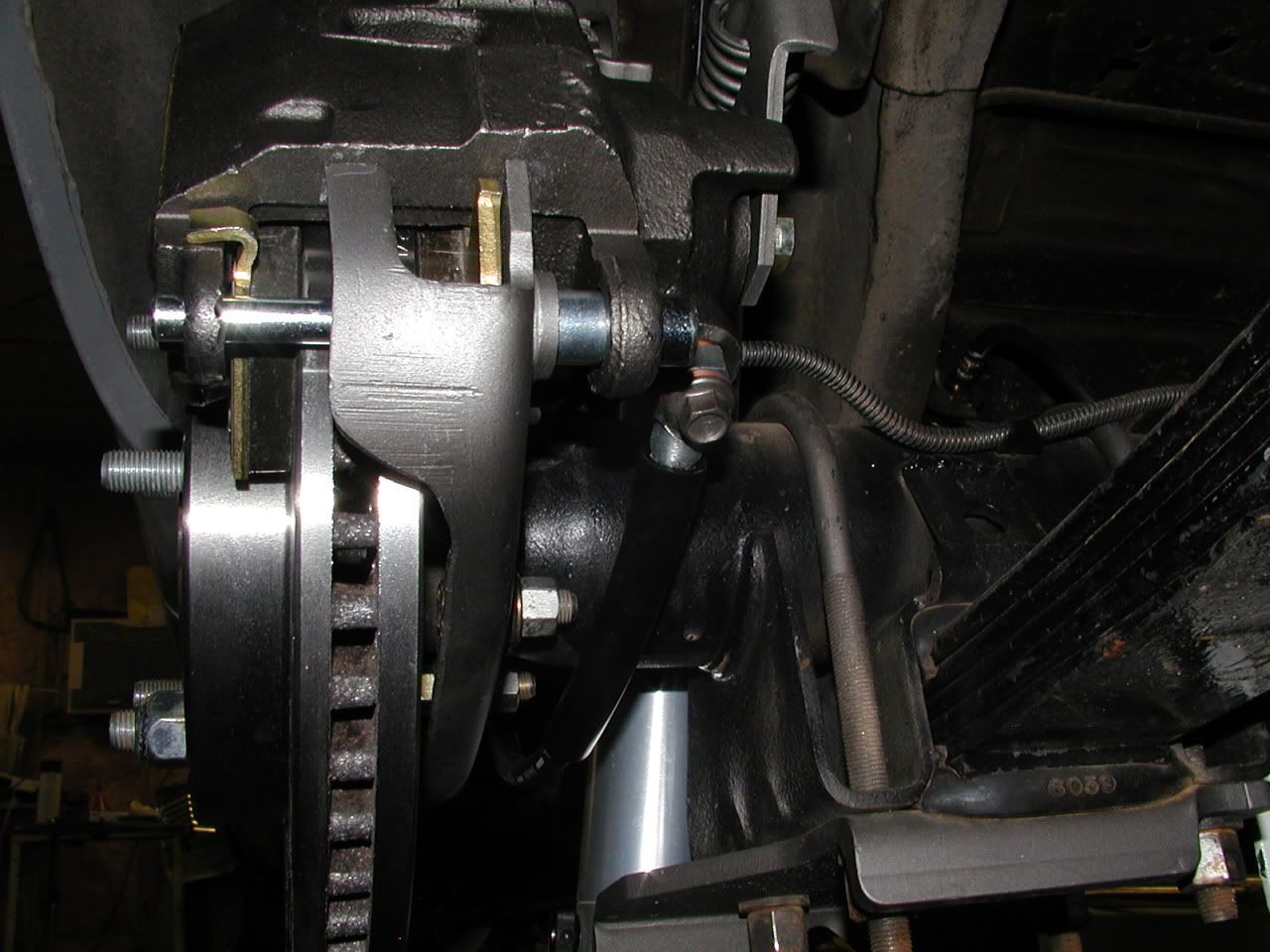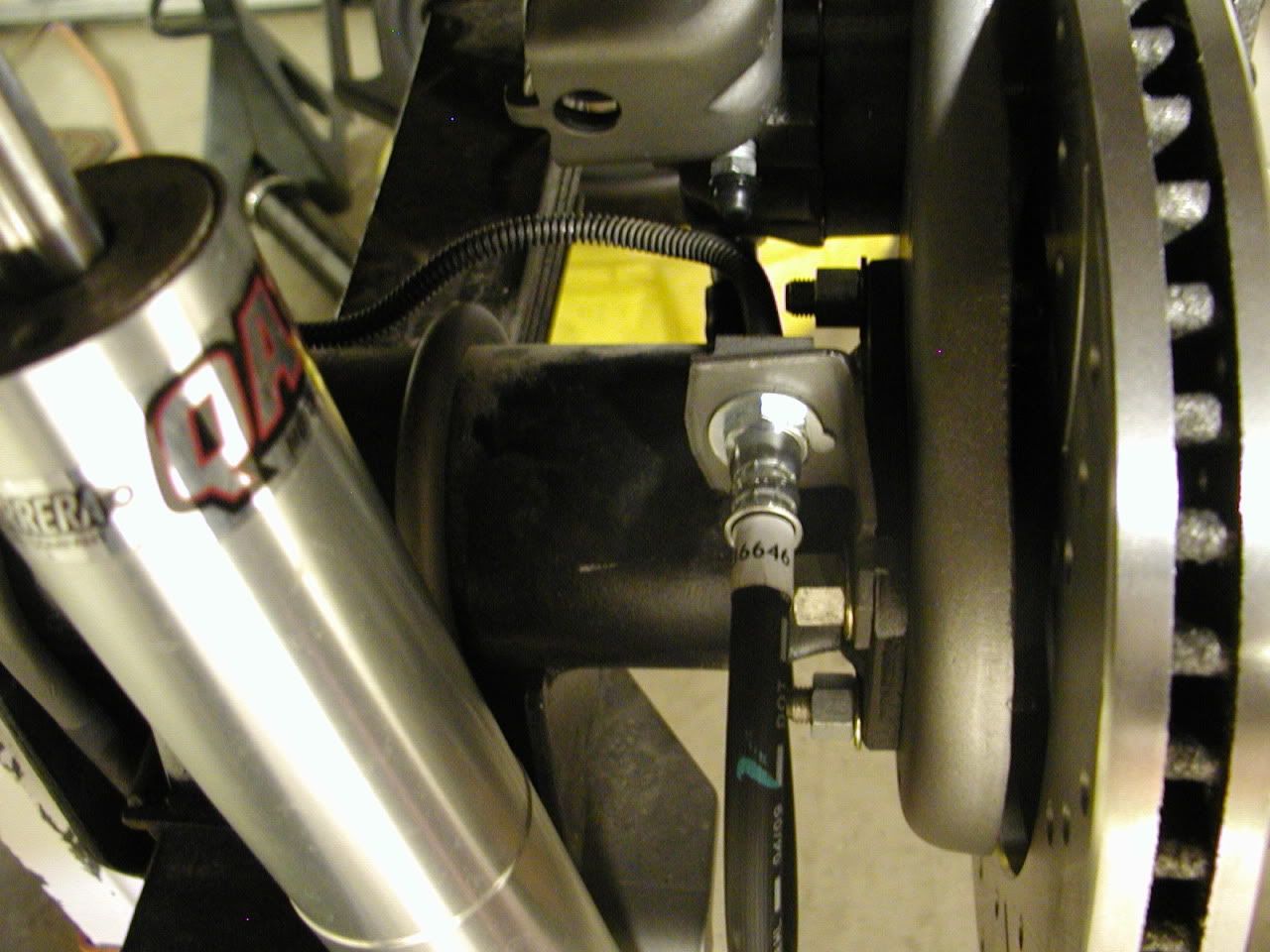 And when done none of it is visible contributing to the sleeper look
Rebuilt loaded (with the pads and all hardware) caliper $97, brake hose $10 and the rotor $54. So the total cost for the conversion comes to $322.
The park brake cable will be installed after it is cleaned, both run down the drivers side and loop to each other attaching directly to the primary cable. It eliminates the cable under the exhaust and drive shaft. It crosses over the rear end will need attached to the body above the rear end or maybe to the rear cover.