Discussion Starter
·
#1
·
In 73 GM changed to a new style mount on all models. It is a good design and addressed the safety short comings of previous designs.
The draw back is if you want to use polyurethane motor mounts only the insert is sold, the factory outer shell must be reused.
This procedure is for the 75 - 79 Novas all engines and the 73 - 74 small block and six cylinder Novas.
The 2 pieces of the mount are riveted together with a hollow rivet. Using a 13/32" drill bit the rivet was removed and the shell opened.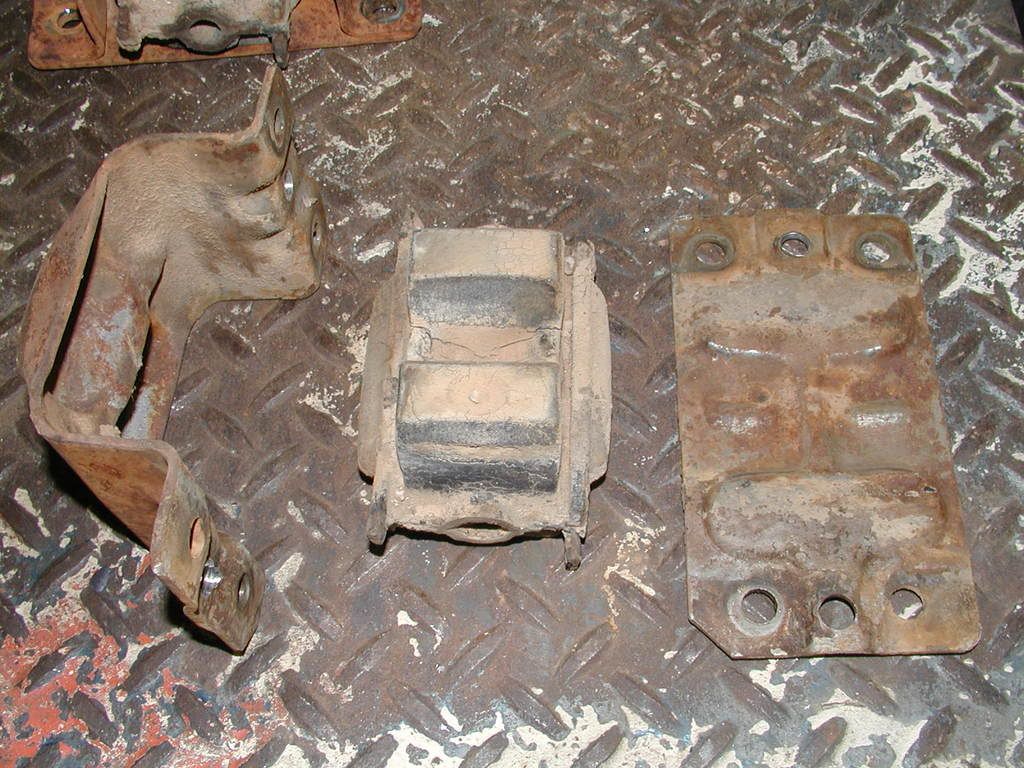 Next the parts were bead blasted, primed and painted.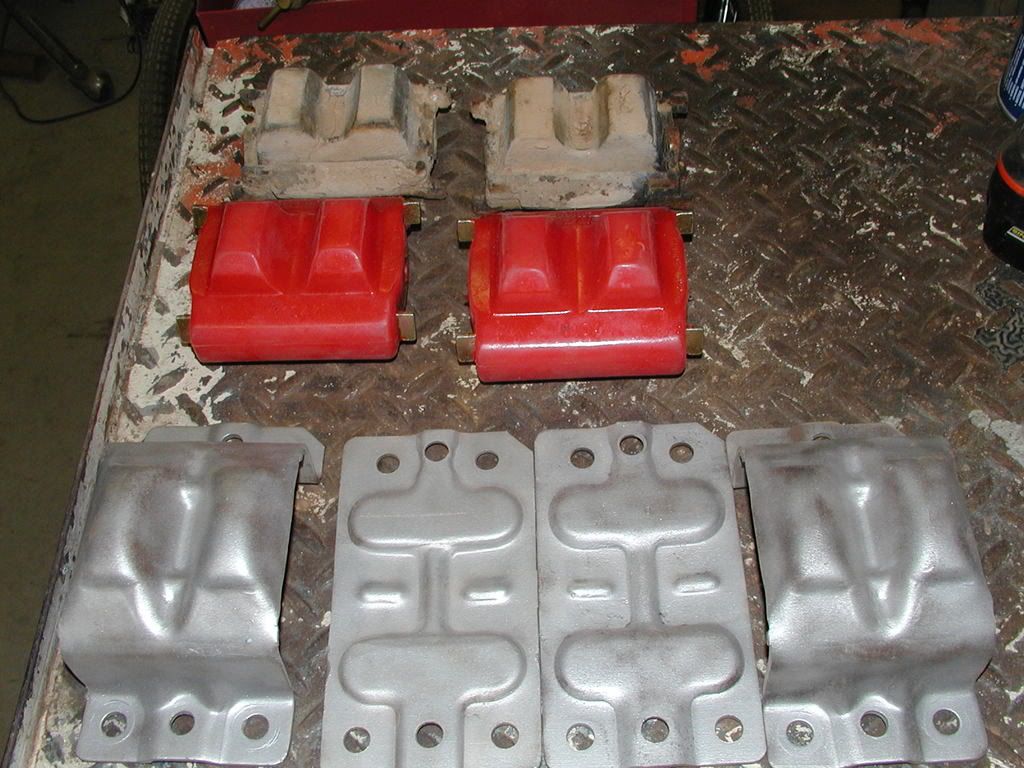 The insert needs to placed into the shell with the lower (in this case also wider) of the ears towards the side with the wider spaced holes. It will go in the other way but the hole will not line up with the engine side bracket if backwards. Do one at a time and use the other as a guide.
I used the grease supplied for the suspension parts on the poly inserts where they contact the metal shell.
Then assembled the shell using bolts and nuts to hold it in place while the two halves were welded. The welding is not necessary but I think it makes the installation onto the frame easier.
When done they should be identical, there are no left and right.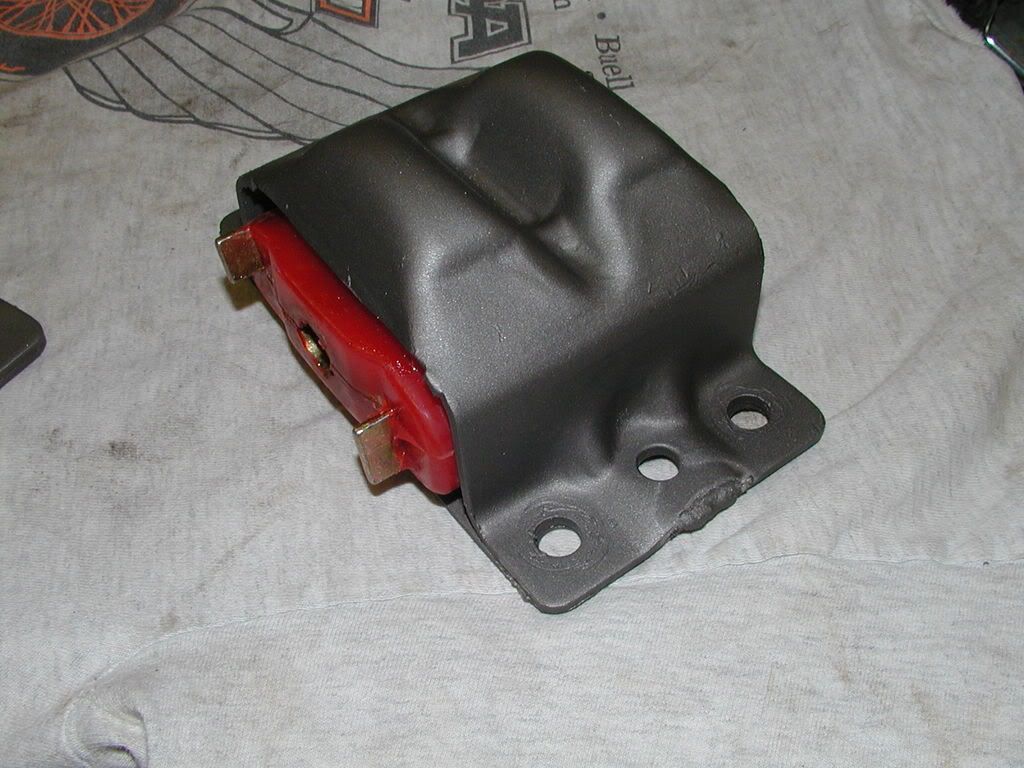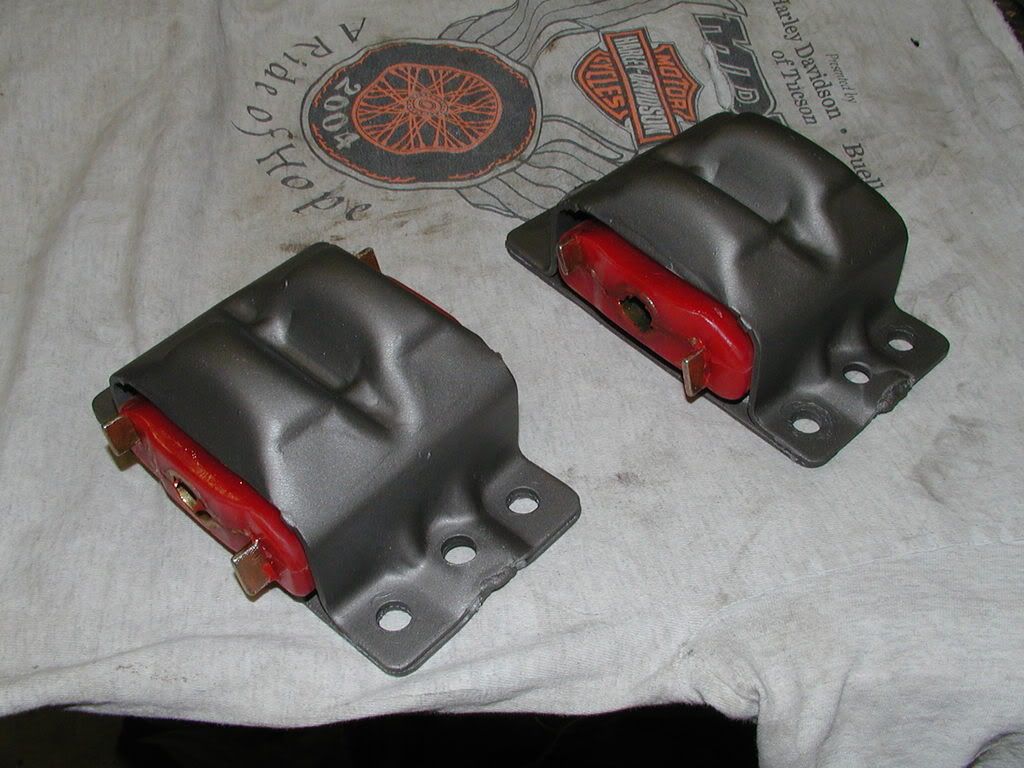 If done correctly when the motor sits down on the mounts it will look like this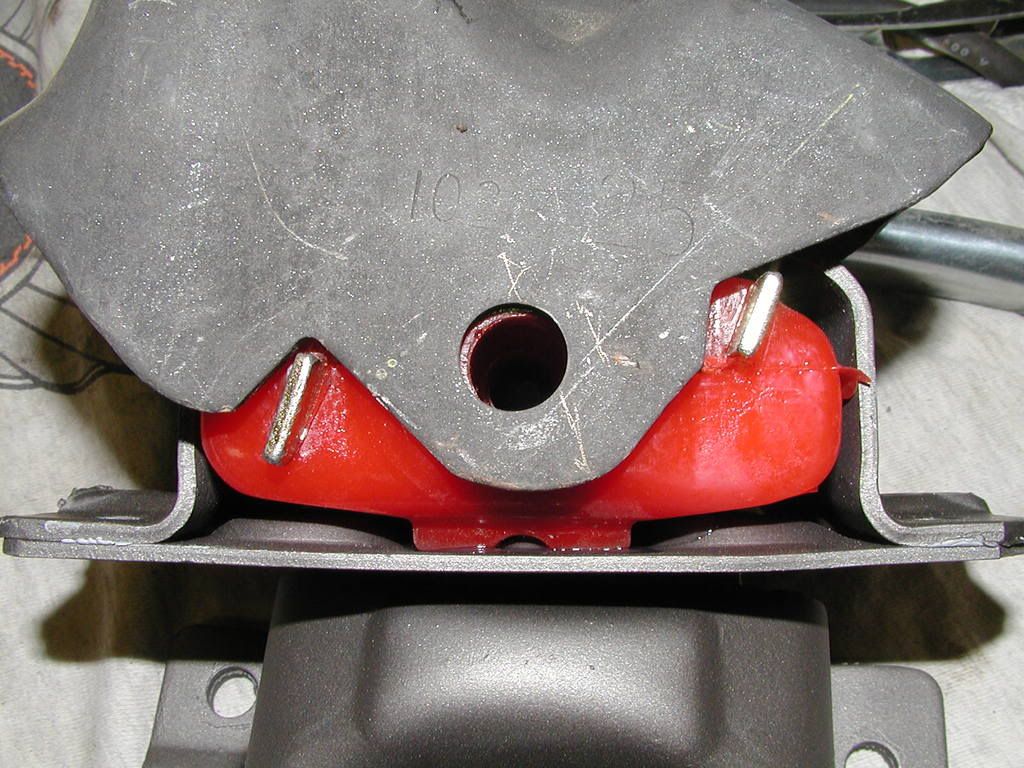 If the insert is backwards in the shell it will look like this when the motor is set in place.