Worked on organizing the garage, there is a 72 Chevelle frame in there and a bunch of wagon parts. Trying to add the Nova stuff was a challenge.
Mission accomplished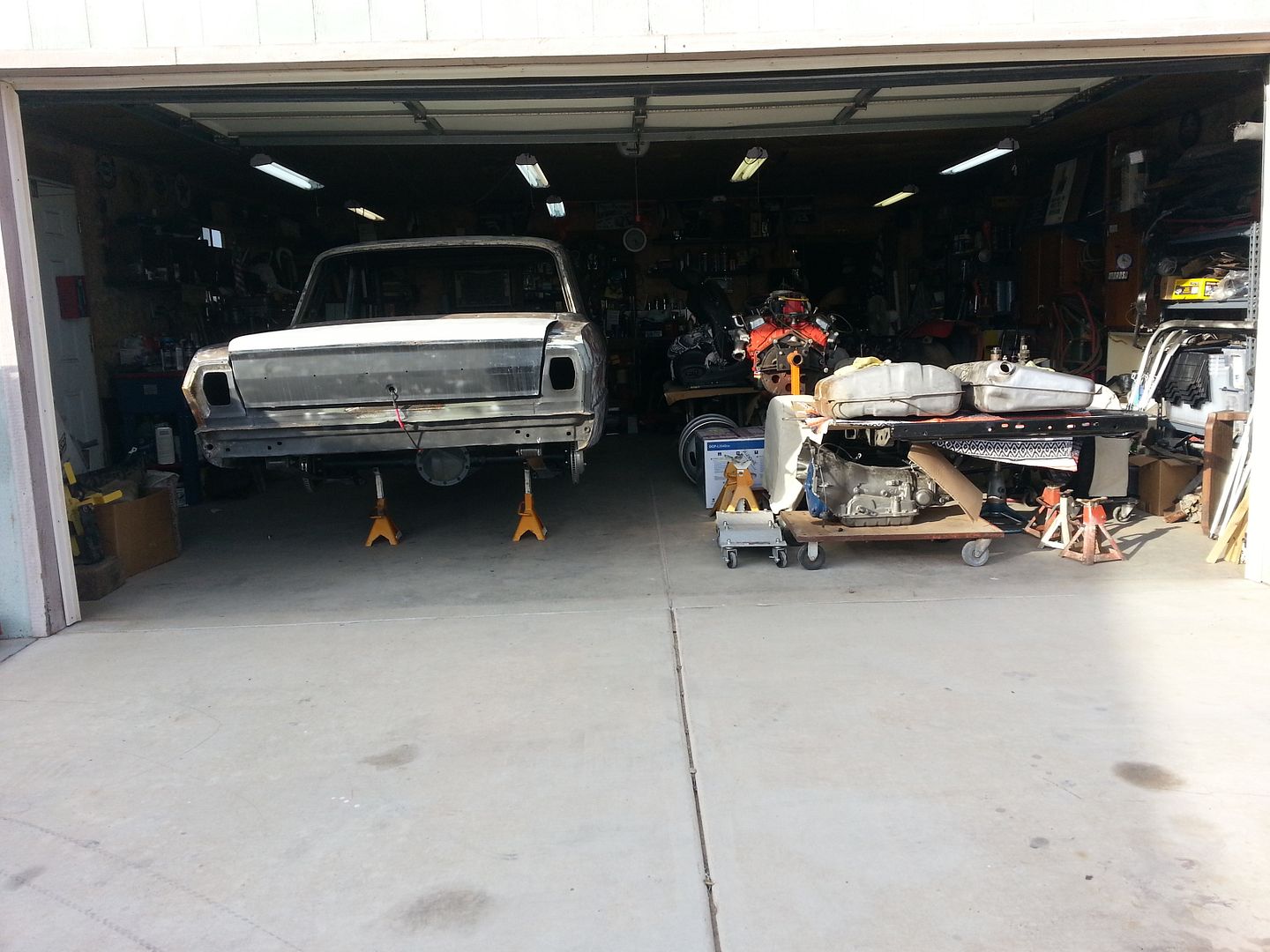 Work began to get parts on the car and out of the way. Front end first, the CBR suspension and steering is great. really easy to install no modifications are needed to the car, everything bolts on and looks good. I have seen first hand how it improves the ride and handling.
So first the firewall was painted, actually 4 times before I got the color to maych the powder coated inner fender structures.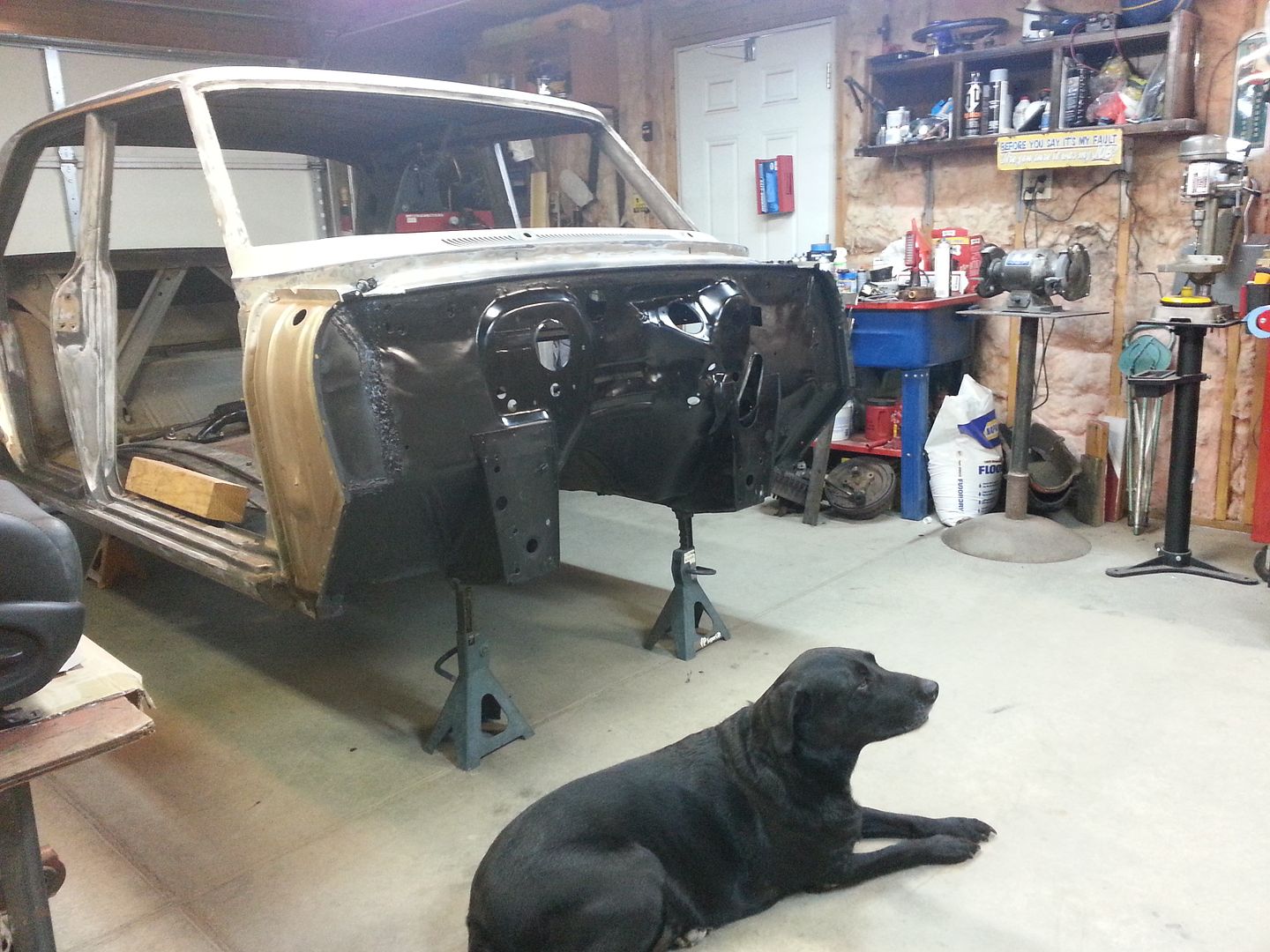 Next assembly. Bill, a friend from Green Valley, came over and helped with the assembly. I was the young one of the two of us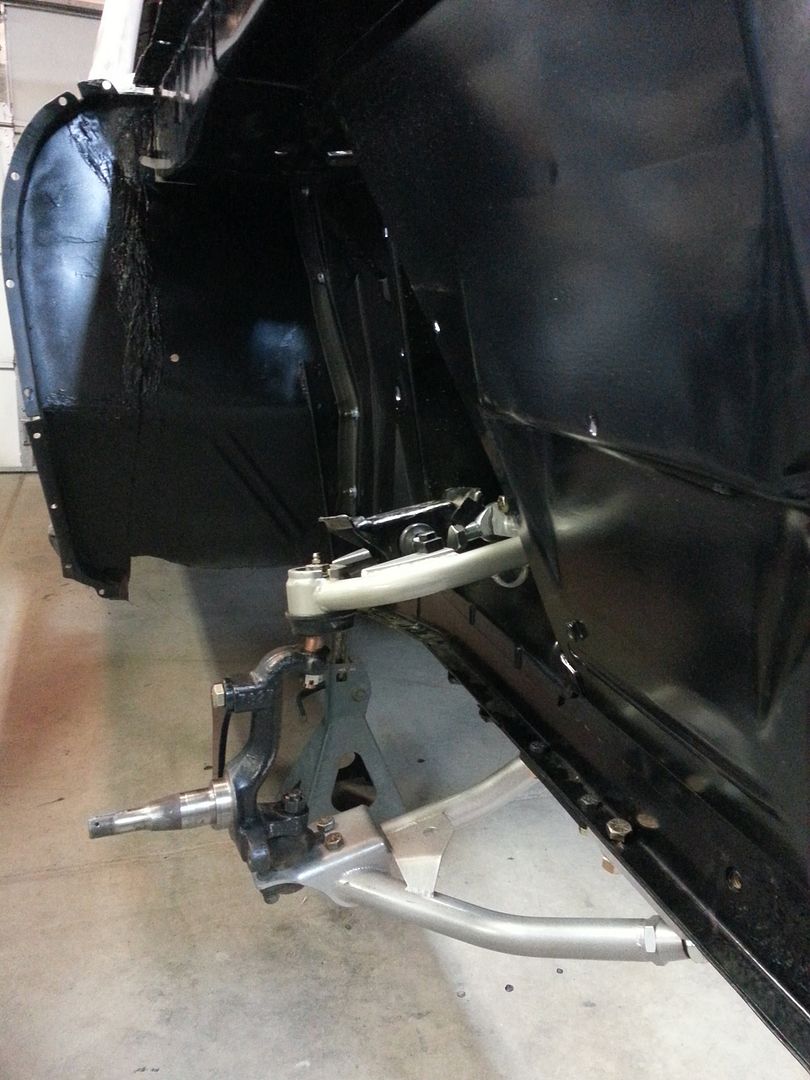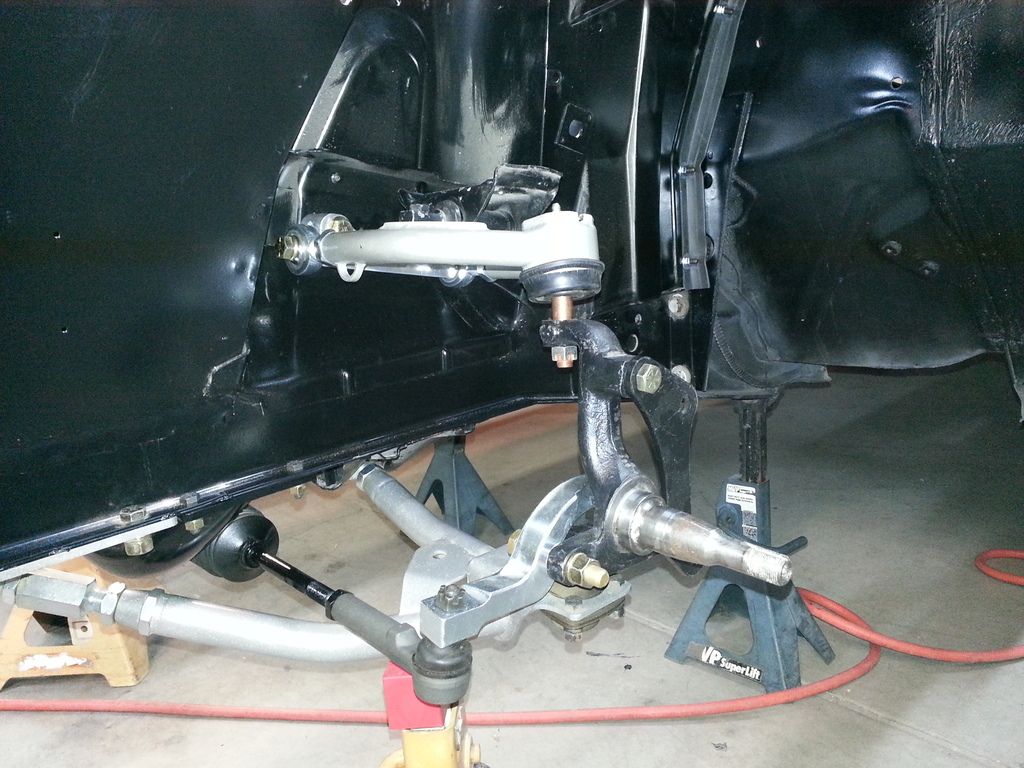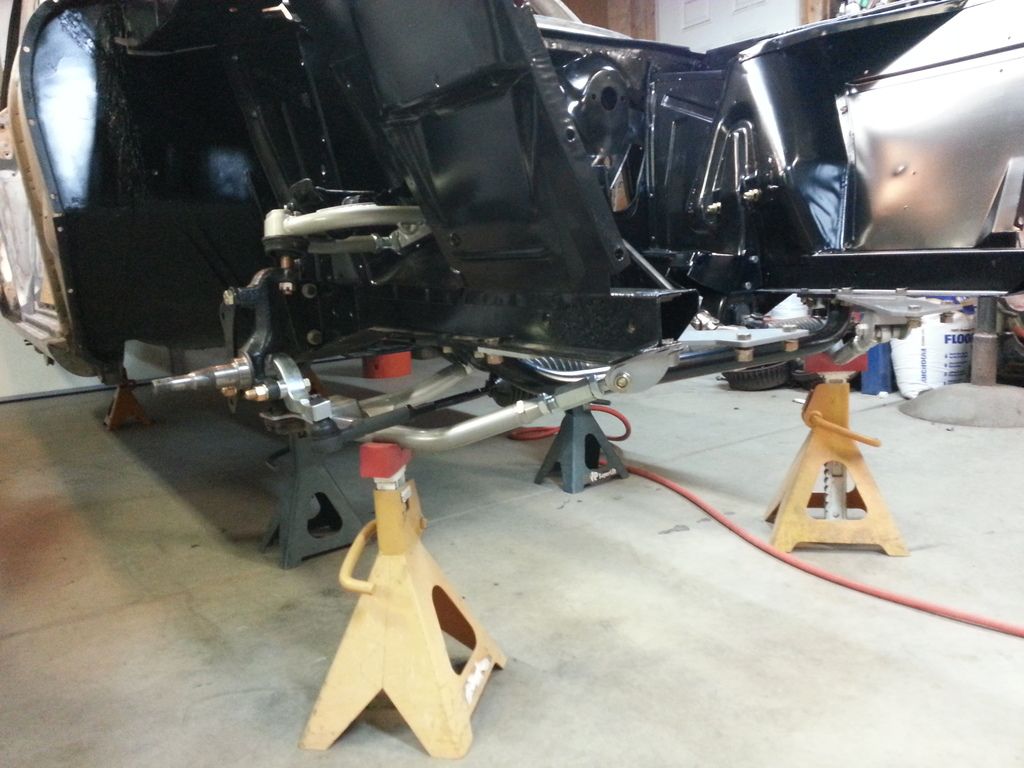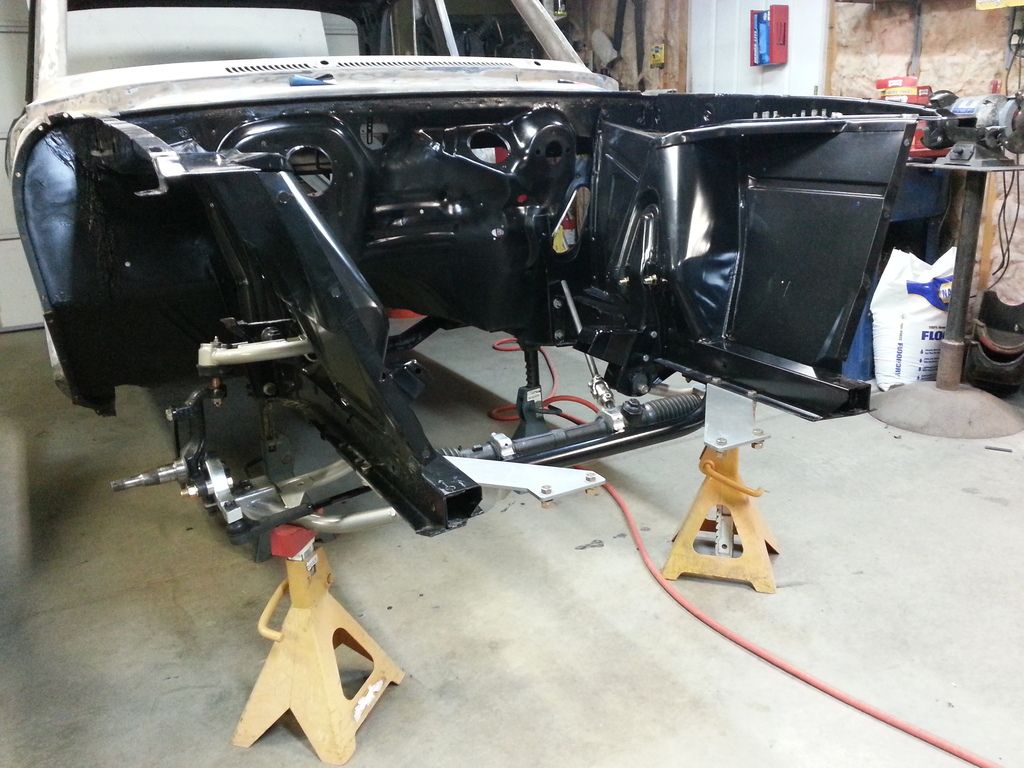 Brakes will be next, 4 wheel disc from an 98 - 02 F body. CBR mounting bracket installed on front spindle. Conversion uses the stock 5 lug spindles and drum hubs from 64 - 67 Nova, 12" rotors front and rear, 2 piston calipers in front, single in rear all from the F body. Waiting on new wheel bearings, will post the brake install later this week.