Discussion Starter
·
#1
·
well it has been somewhat of a long road with this car already. I origionally got the car when I was 16 years old, I am now 23 and in a possition that more allows me to really make this car the way i have always wanted to make it. As it sits right now its a 1971 L6 250 car with a powerglide transmission, stock suspension with mono leafs in the back and origional rearend 8.2" chevy.
The plans are
-Chevy SBC 400 backed by a TH350
-New tubular A arms up front with coilovers (undecided on brand)
-4-link out back (leaning towards ridetechs weld in one)
-subframe connectors
-roll cage
-pretty gutted interior with race harness and buckets, have some special plans for the dash but we will just have to cross that road when we get to it
-undecided on the rearend currently may go with something after market like a currie or may just rebuild the one we currently have.
anyways i think pictures always say a LOT more then words so here is the progression i have made so far.
The paint looks pretty good but sadly photos much much better then it looks upon closer inspection (like we havent all heard this a million times).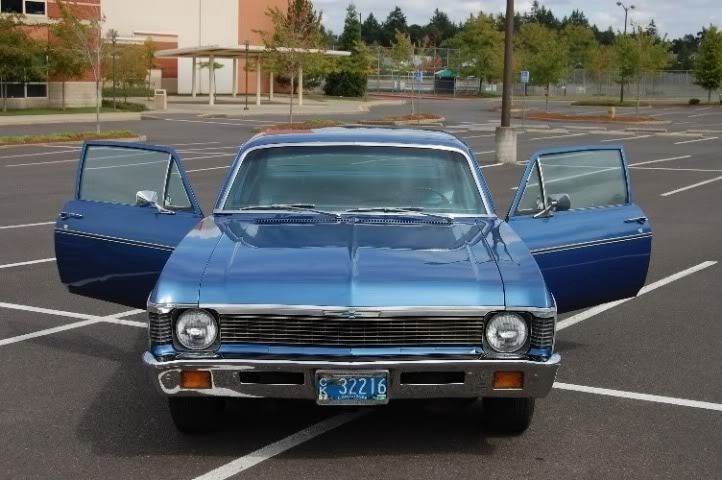 the paint was almost "lifting" in areas and chipping badly in others, so it simply wasnt going to work. I had once read somewhere that on poorly prepped paint jobs you can little scrape the paint off with a razor blade so i figured what the hell, invested a steep $2.00 in a scraper and $1.50 in a pack of refil razor blades for it. the pictures pretty much speak for themselves
shows how the paint was litterally peeling back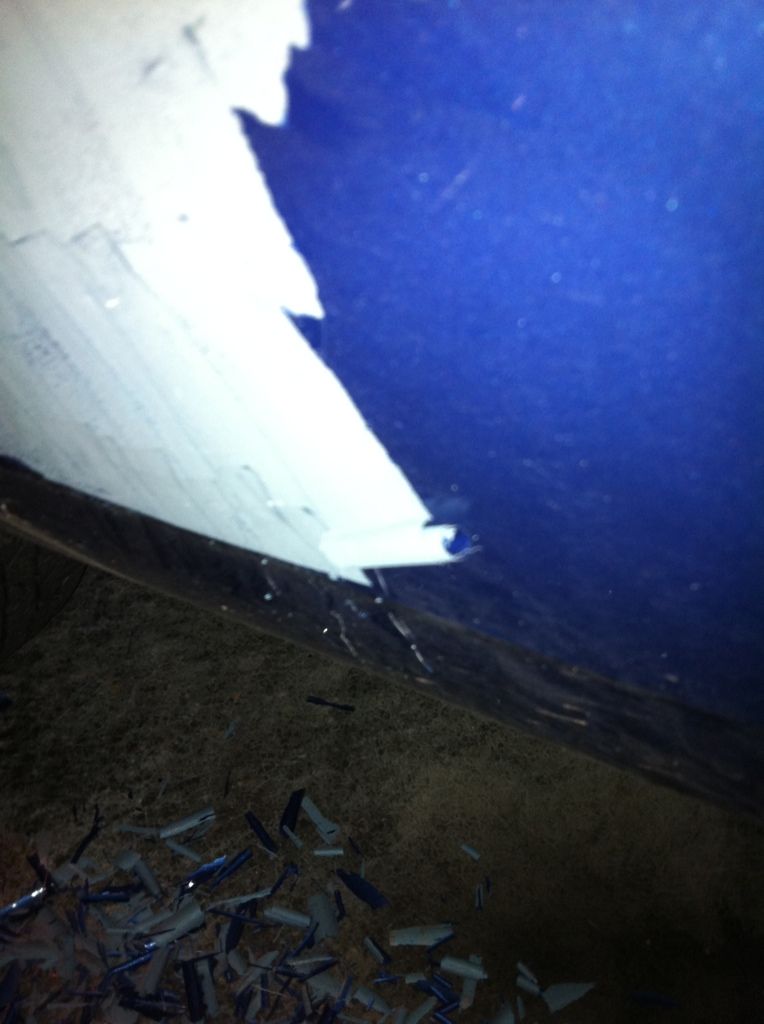 after about 2-3 hours of scrapping away this is how the car sat, although the other side on the rear quarter the paint wouldnt scrape away like it would the rest still need to do the hood fenders and trunk