There have been a lot of questions on how to post photos on the site. It is necessary to have them stored on the internet somewhere. There is a showroom available here but it is requested that the photos only be used on the Team sites due to bandwidth usage.
I use Photobucket for storage of photos so that they can be used at multiple sites with no bandwidth issues. Here are the instructions for posting photos using Photobucket complete with screen shots.
First thing go to
Photobucket
and sign up.
Once signed in you can start uploading photos. A good approach is to plan on having multiple albums each with sub albums. Over the years I have posted more than 3000 photos to Photobucket and did not start with an organized album structure which made it very difficult after some time to locate the photo i wanted to share.
At the top of the screen is the orange upload button. Clicking it will bring you to the upload screen. Photos will upload in the album you were in but any album can be selected from the drop down menu. Click on the choose photos blue button.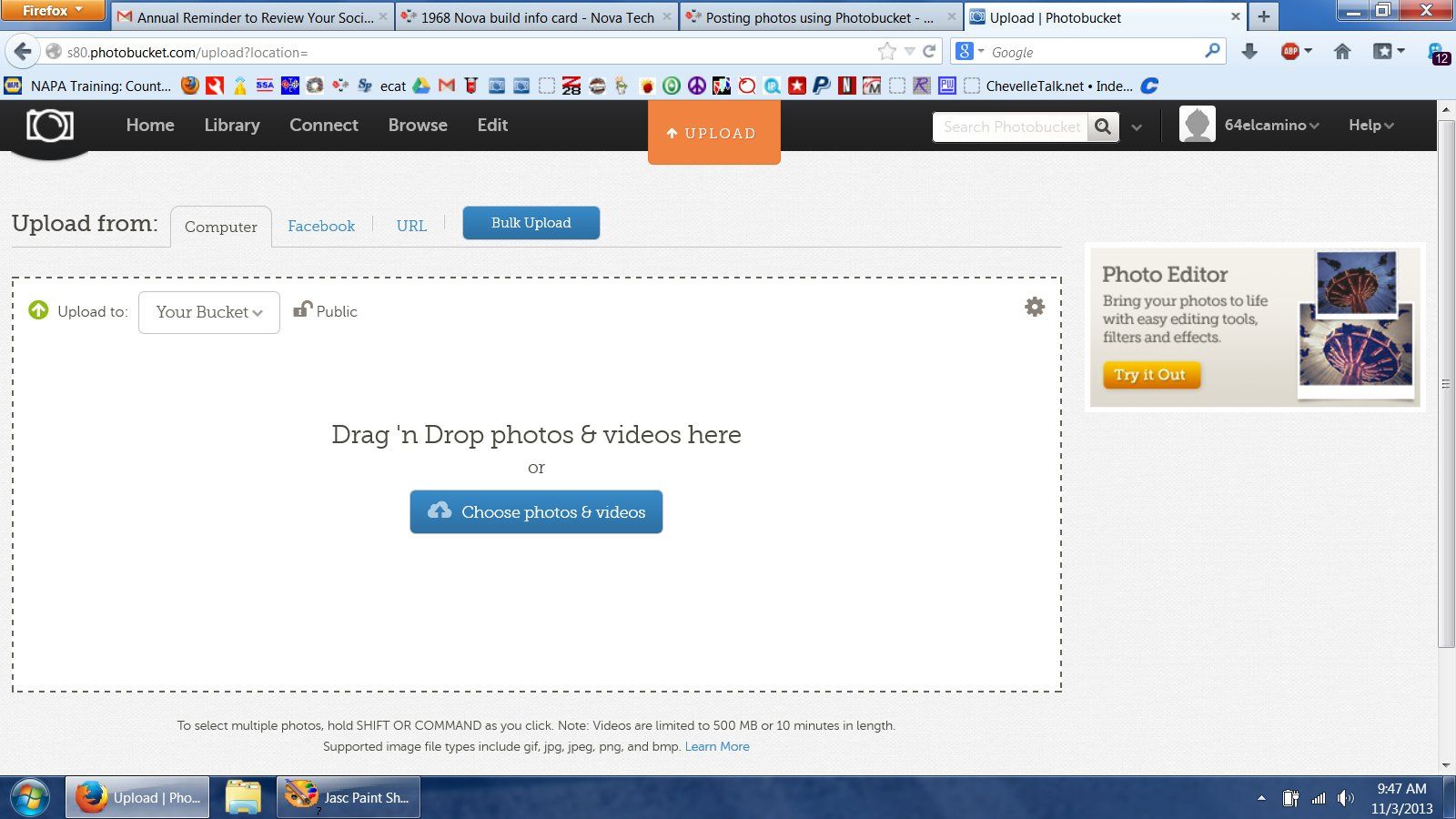 That will take you to the menu on your computer where you can select the file you want to transfer. Using the photo album as an example you can click on one to select or highlight several. Click open to transfer the photo(s)
Once uploaded click on the photo to open it.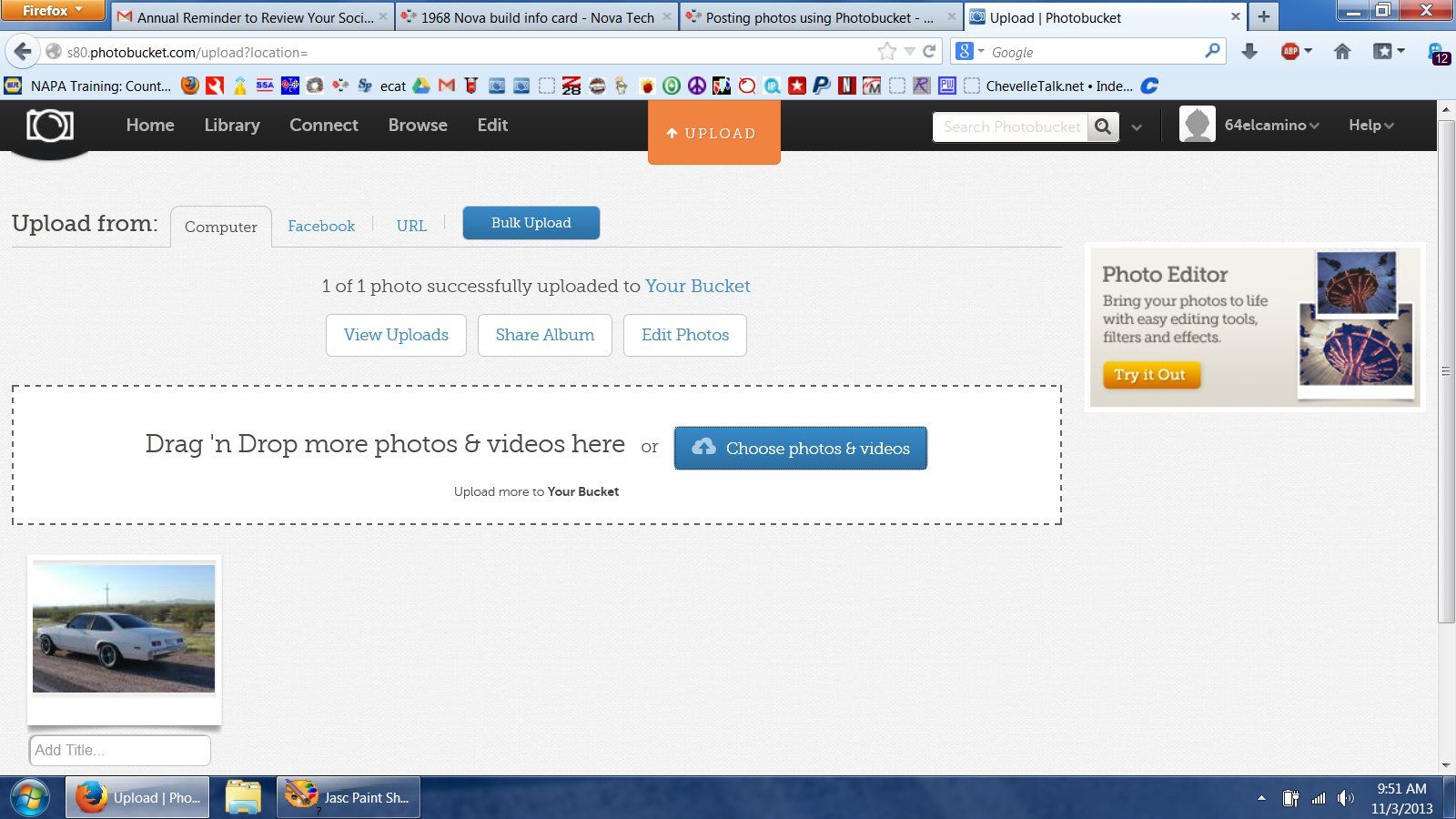 The last link in the menu on the right, IMG, is the one to use to post in a thread. Clicking on it will automatically copy it, then go to your post, right click and paste it.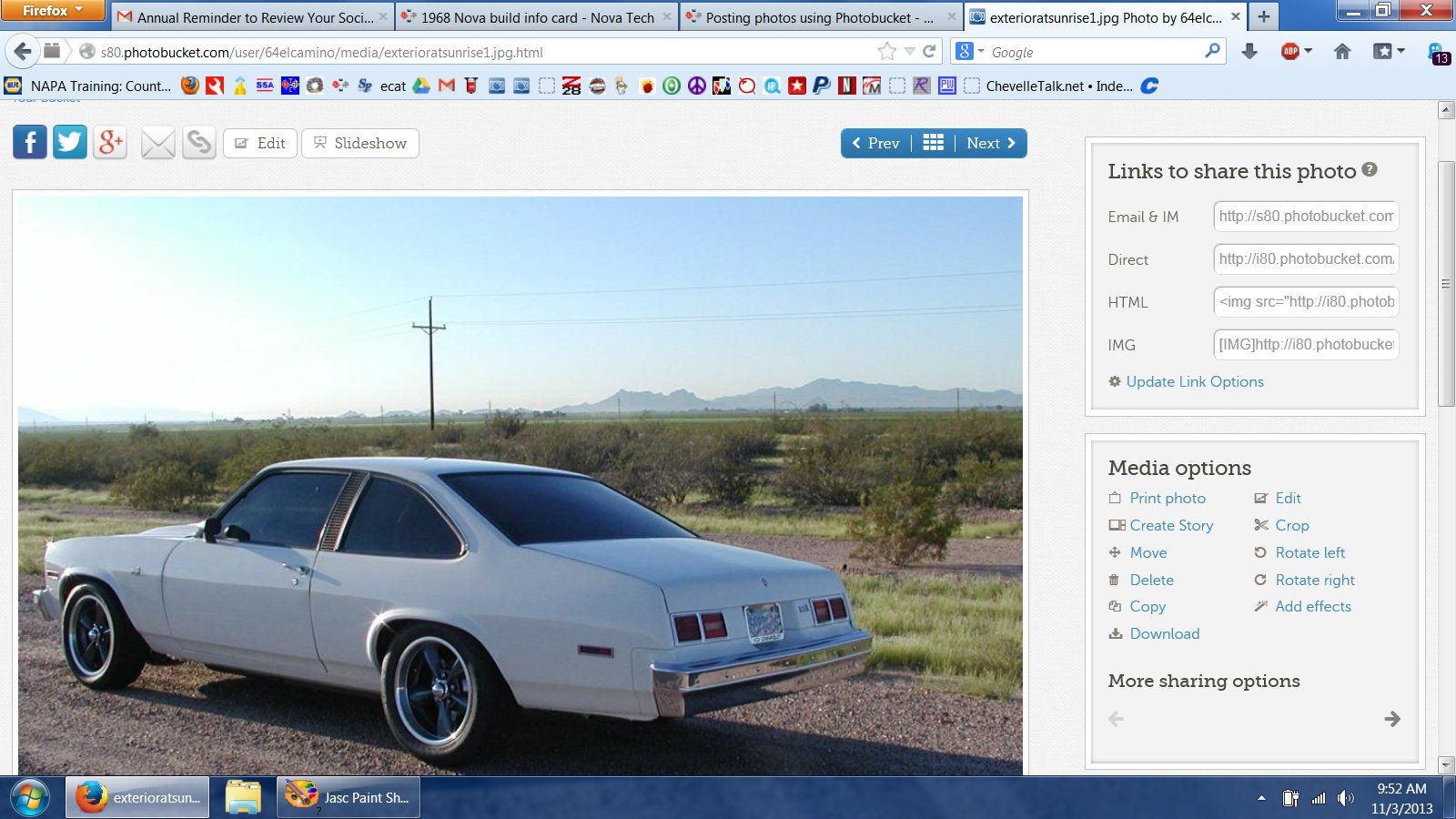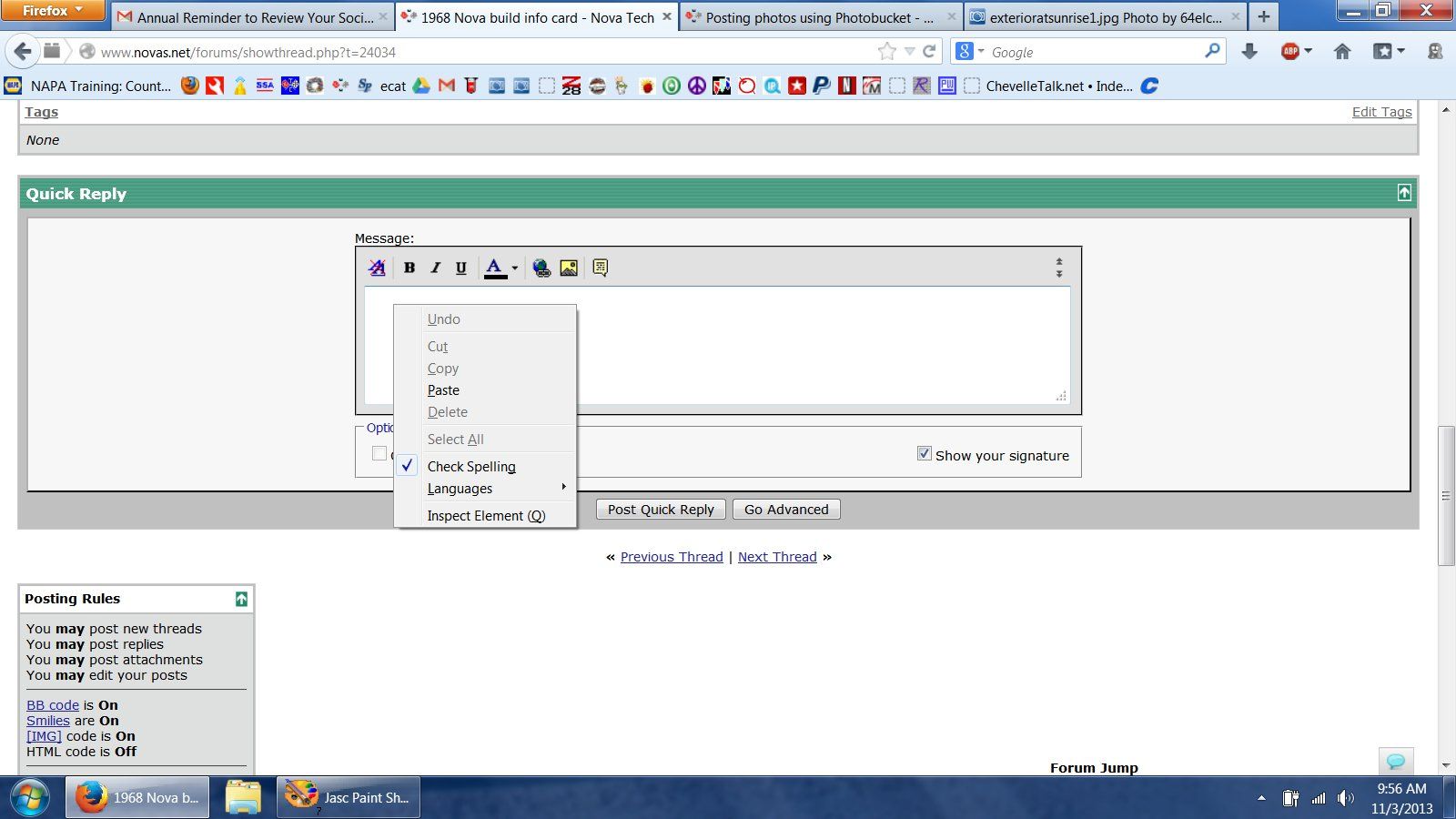 It will look like this if done correctly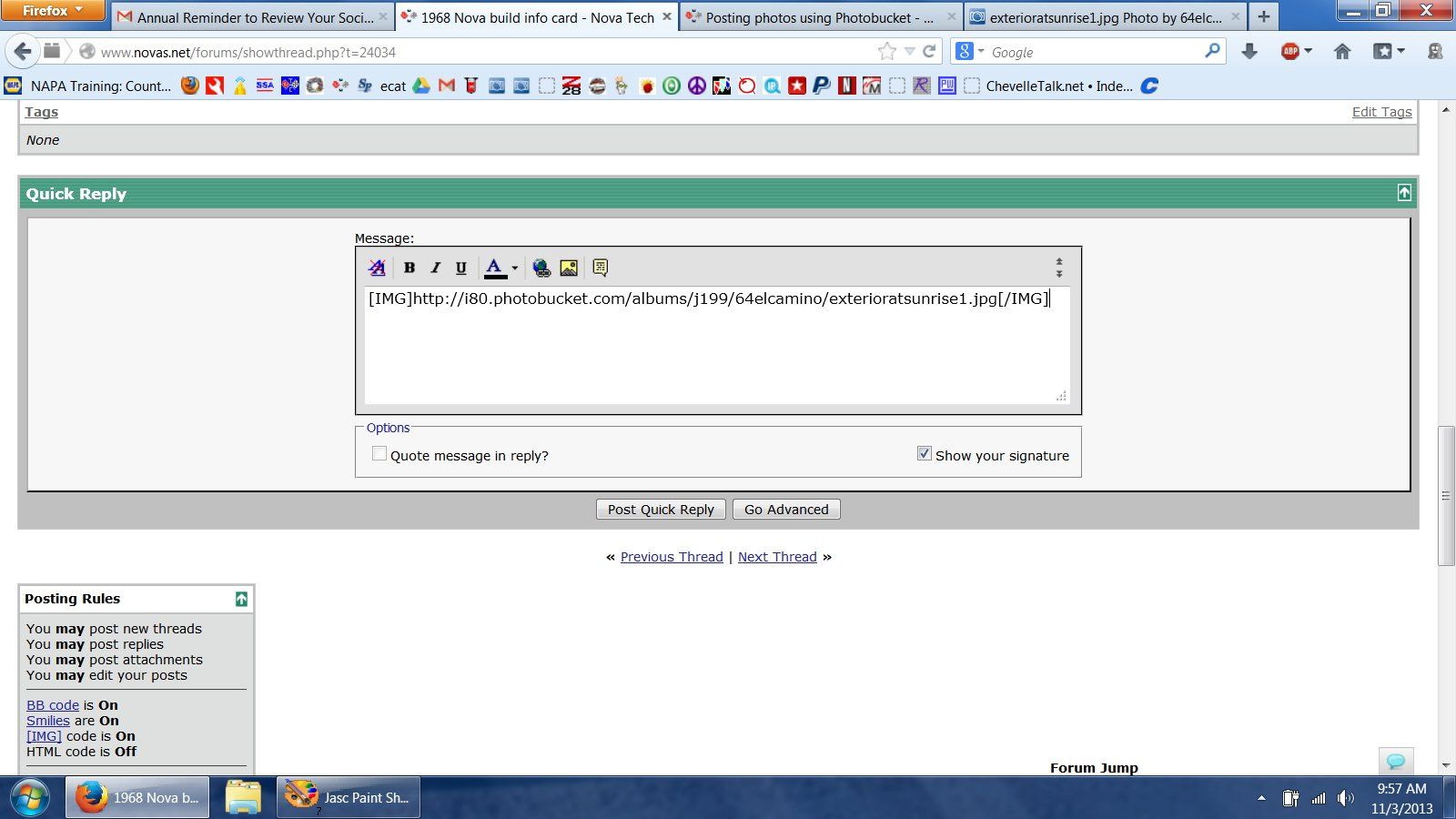 And the photo will be in your post for others to see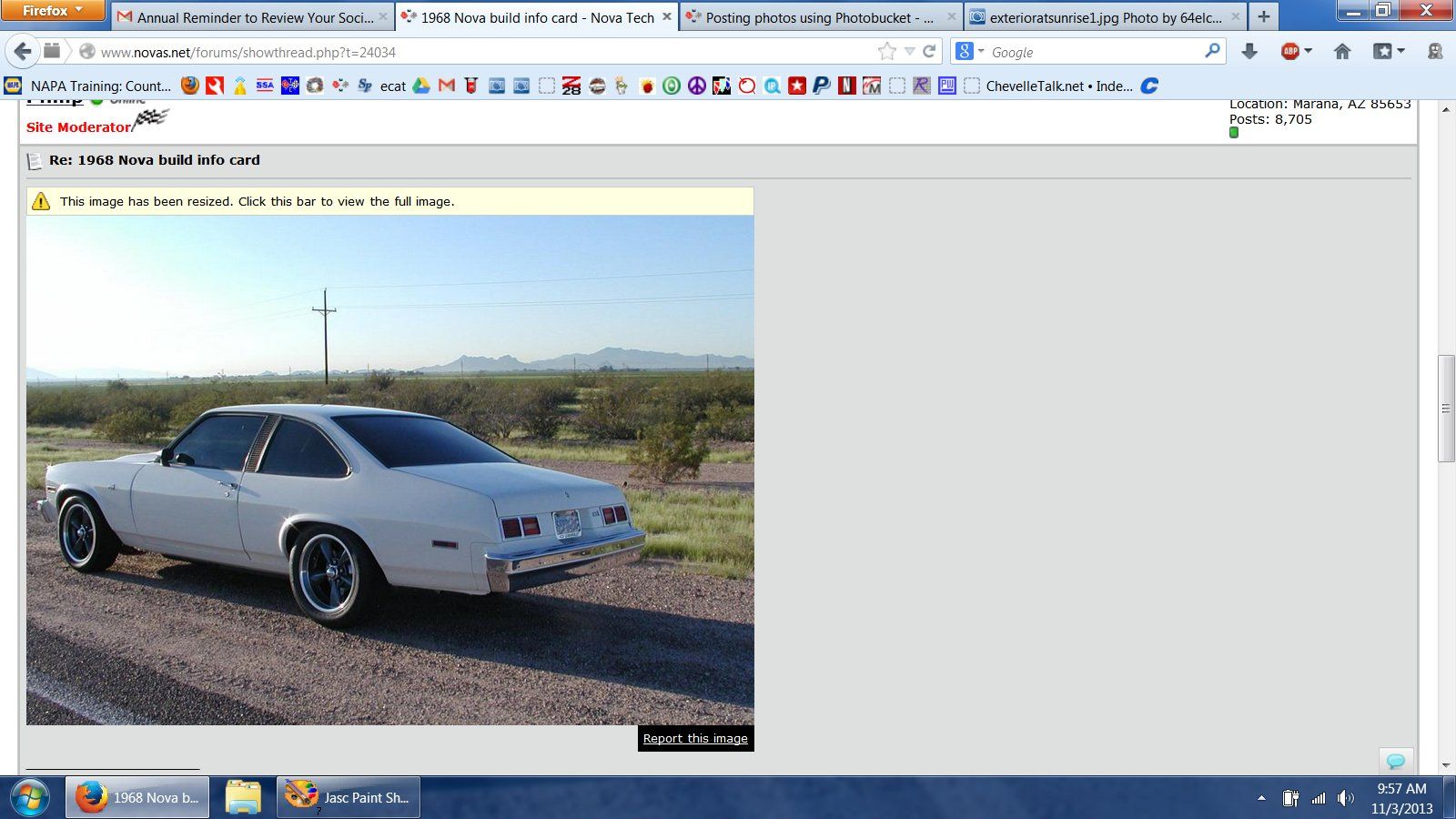 It is best to paste images in a stacked position on a line with no text. If doing that your thread will look like this one.