The 1962-'67 Chevy II was designed to be the economy car that the Corvair failed at so miserably (since people liked the Corvair so much; and thought of it as a poor man's sports car). The Chevy II was designed (winning three engineering awards for making a cheap car even cheaper) with a 153 cube four cylinder as a power plant to compete with a Toyota and the VW bug which had become a cheap alternative to a Chevy, Ford, or Mopar.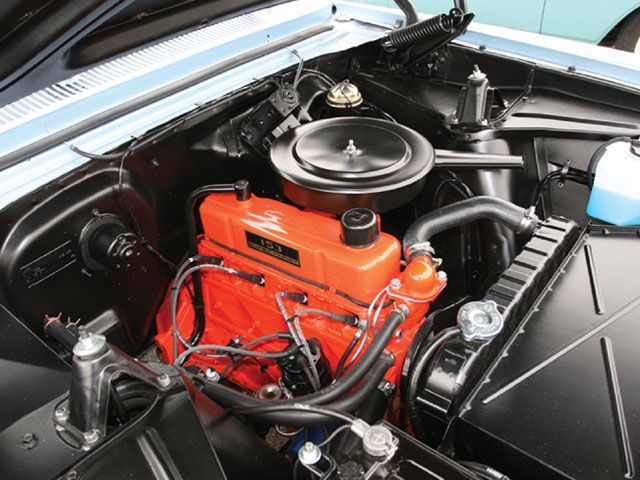 Silly hot rodders started putting a SBC in it because it weighed the same as a VW Bug and had a three speed manual standard. But since it was so small a car the factory engineers had to modify Chevy parts to get them to work. Such as a front sump oil pan to clear the tie rod, and rotating the window for the clutch fork thirty degrees down to clear the oil filter which was raised two inches into the block to have room to clear the clutch linkage. In 1965 Chevy cast a unique block just to fit the Chevy II. had a pivot ball relocated up near the oil pressure outlet, and also had a raised oil filter pad buried deep in the block.
I mentioned the special one of a kind front sump oil pan and it had it's own special oil pump and pick up (how unlike Chevy to do that)
But Chevy was banking on people giving up on any other car other than their little Chevy II (forgetting that Ford had a V8 in their Falcon economy car two years earlier, that morphed into the Mustang). Personally it would have been easier to put a V8 in a Fiat 500 Topolino and just build a tube frame around it.
https://www.sunsetclassics.com/1936-fiat-topolino/
But you know hot rodders were there is a check book there is someone selling specialty parts.
Big Dave